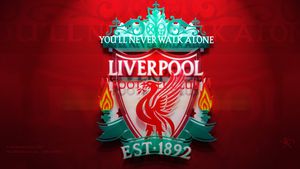 Hello ,
I will choose for the Comenius Programme a school in Liverpool because it's located in England and it's a beautifull country with beautiful landcape .
The mayor of this city is Joe Anderson. Liverpool football club it's my favourite club because Mario Balotelli is a good footballer he is Italian.
I will visit the Anfield's stadium since so many competition such as UEFA took place on this Stadium.
If we choose this city it's because we can visit so many monuments as the Pier Head this monuments belongs of the heritage of UNESCO it's located on the Mersey's riverside in this monuments we have got the « three Graces » , The royal liver building , the cunard building and the Port of Liverpool building.
The history of the city is impressive , the city was build the twenty eight , August of twelve seven ,this city was very important for the king of England.
Liverpool is a little multicultural because the population is 91,5 % white , 4,5% chinese , 2 % is black , and 2% is mixed race.
It's not all in Liverpool has got so many events as the Liverpool international Music festival is a free music festival !
It's in Liverpool that the beatles was born , The airport name is « Liverpool John Lennon Airport » , but it 's not all on the end of august we have got the « International Beatles week festival» it's the biggest festival of Beatlles in the World.
I didn't choose Edinburgh and Bristol because i prefered , the history of England.
Thank you for your attention.
Quentin Lambert.