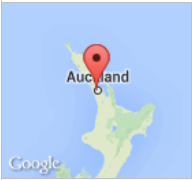 I leave France to go to New Zealand in Auckland, the music courses in the University of Auckland are divided in two groups:
-The first, the students wanting professional careers as composers or performers
-The second study Music as part of Western Culture and are take part of an Art. I teach as volunteer in this group
I stay here in one year.
I've visited the City and discover the Center, the beaches (the sea is great) and the shopping precincts, the local markets, make hikes, the landscapes are composed of farmlands, forests, vineyards and olive groves.
We have made the attractions…were amazing!!! "Family fun in Auckland" :
-A museum with a welcome dance, games…
-The visit of the Sky Tower in glass…The view is spectacular! (328 meters)
-A Zoo (117 species and 700 animals)
With the students of the country we go in Orphanages to teach that because I love sing, dancing and the languages
To return to France I publish an article on my year of journey in the Music and language domains. So I can teach their Polynesian culture in school to France. That experience has me a lot bring to speak the English language.
Elodie Dupuis, 1L